First the good news.  My house has been put together, after a little leak turned into a massive leak.  The contractor has given me back my kitchen and most importantly my refrigerator.  It is hard to live without a refrigerator.  One does not realize the extent that one needs a refrigerator, until you live without one.  So I will start cooking again!  I have a bunch of recipes lined up, I just need to cook them.  I have been brainstorming for the past couple of weeks.  I am excited to get back in the kitchen.  Once again, sorry for not posting more.  I promise it will get better.  Plus, I am bringing back cocktails.  I miss them and from what I hear, you miss them too. Well they are back baby!
Naptown BarBAYq
On to the BarBAYq.  I have finally rested and had a chance to go over my results for the Naptown BarBAYq.  Overall it was a great showing.  We finished tied for 11th overall.  Not bad at all. This was a great contest situated in Annapolis Maryland near the Chesapeake Bay.  Don Chomas was the man there.  He ran a great contest.
Once again.  Here is a pic of our camp.  Nothing fancy, just enough to be comfortable and get all of the categories out.
The Team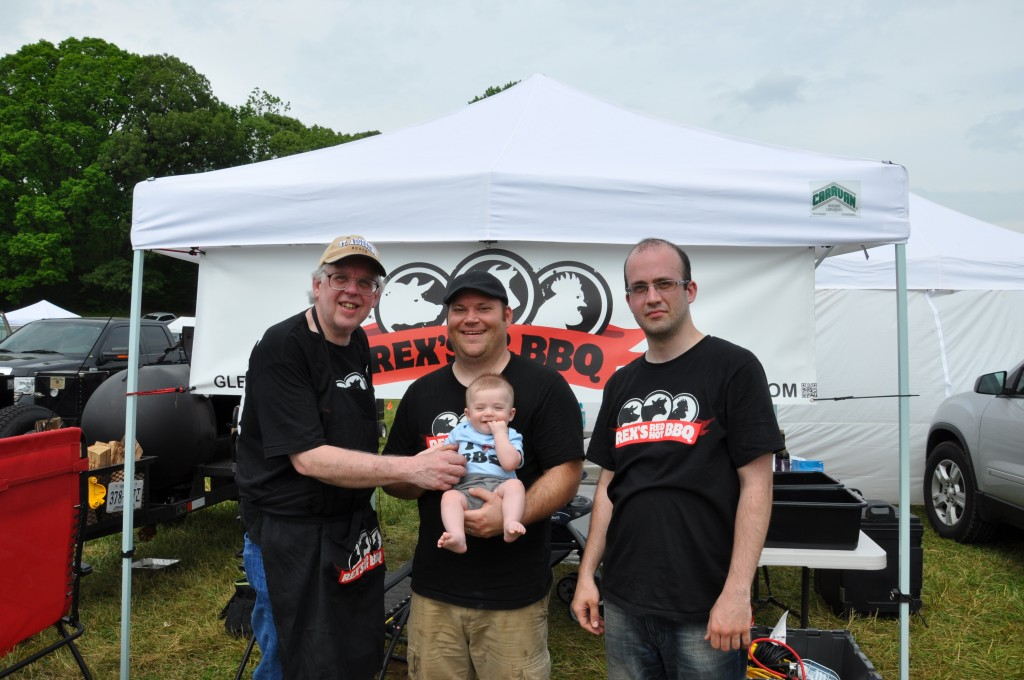 This time around the team consisted of my Father-in-law Bill, my brother-in-law Billy and myself.  Our little helper was my son Liam.
He loves bbq, even without teeth.  His shirt says it all.  Above is Liam and my wife Dana!  They are my loyal supporters.
Results
Chicken
We ended up 11th out of 41 teams in chicken.  We were just 6 tenths of a point out of the running for a top ten call.  It was a great showing.  When we turned it in, we thought it was a good showing but not a great one.  As it turns out we were right. The scores were good, 161.5 out of a possible 180.  We were really pleased with the outcome and will continue to cook chicken in the same manner.
Ribs
This may have been out best category during our first competition in Salisbury, it was not so good for us this go around.  We ended up 23rd out of 41 teams.  Being in the bottom half sucks.  This is definitely something that we have to work on to be more consistent.  Not sure what to do, but we will have to figure it out.
Pork
This was the best category for us.  We ended up 7th out of 41 teams.  We got called, went up on stage and got our 7th place ribbon.  Although it was only a ribbon, it was our first call ever.  It was super exciting.  Check out the photo below.  We were super pumped.  I couldn't believe it.  This was our worst category in out first competition and it turned out to be our best here.  We were blown away.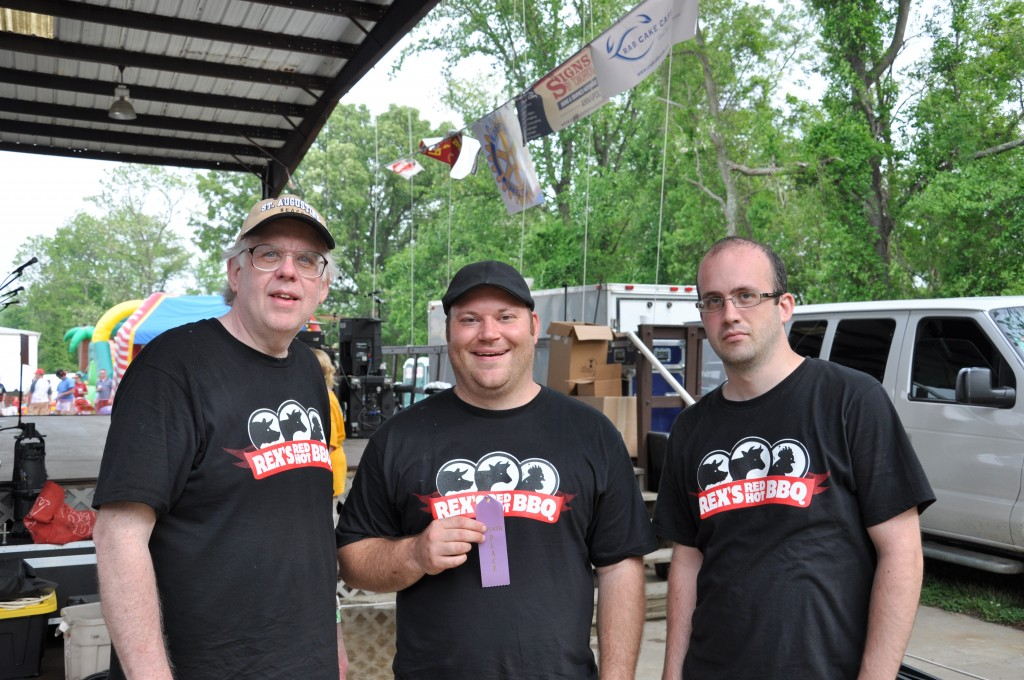 Brisket
Our downfall and the reason we were 11th overall and not in the top 10 was our brisket.  With a sweet 25th out of 41 teams we have proven once again that we need to work on our brisket.  To be honest our flat was super thin and we had to pull it super early.  However, I think it was perfect.  Our downfall was burnt ends.  I had a gut feeling that we should have left out the burnt ends, and it probably would have saved us from this horrible finish.  Next time I will go with my gut.  Who knows, maybe we could get a top 10 call.
Overall
Overall we did great.  Tied for 11th overall is a great result.  Granted we would love a top ten finish, but we are moving up with every contest.  Can't wait for the next one. I want to thank my Father-in-law (Bill) and my Brother-in-law (Billy) for coming out and sacrificing their weekend for the team.